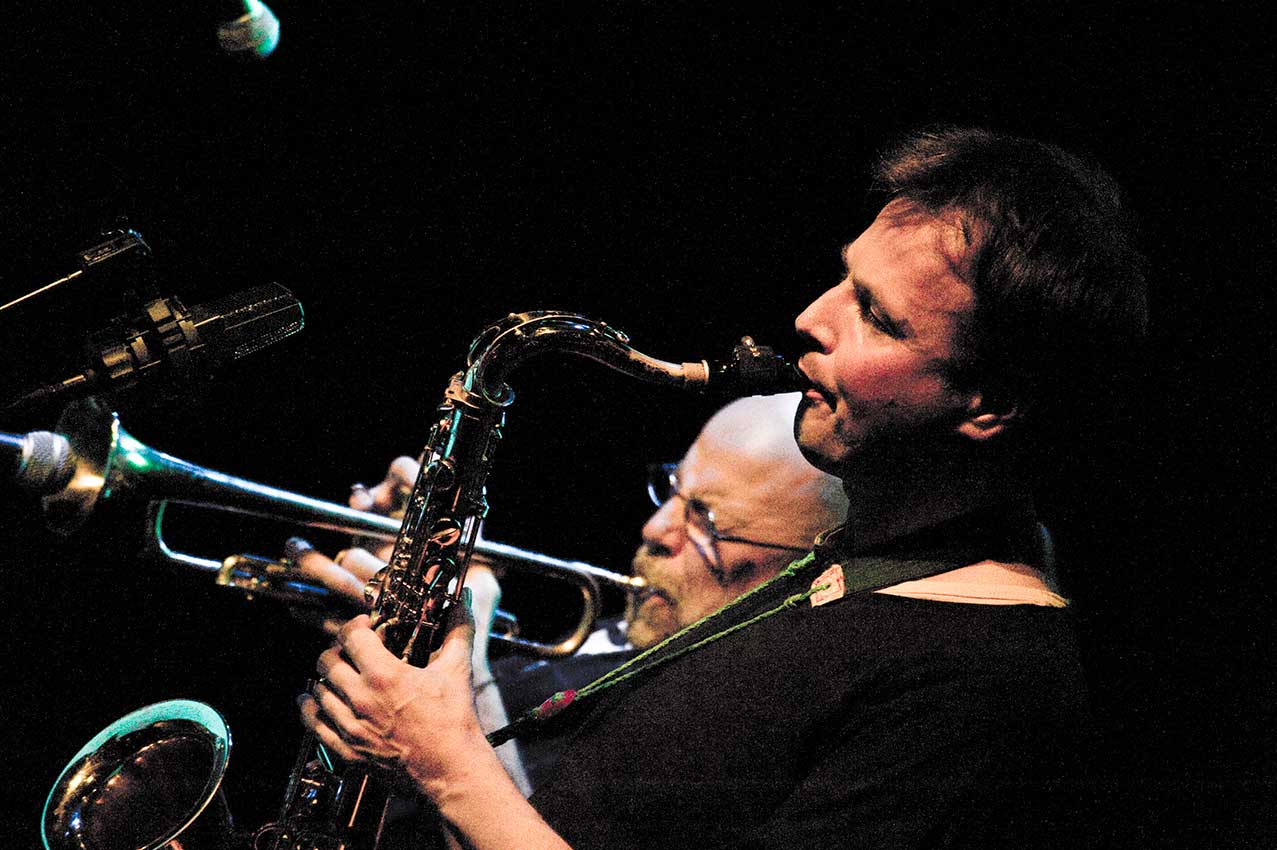 Njål Ølnes (born 24th of September 1965 in Sogndal) is a Norwegian saxophone player, composer, jazz educator, researcher and currently living at Nesodden, nearby Oslo.
He got his music education from the highly respected jazz departement at NTNU-Trondheim, both bachelor degree and later on a Master degree in performing art together with guitar player and long time colleague, Thomas T Dahl.
For several years Ølnes worked at Sund Folk College at Inderøy, where a lot of young Norwegian jazz musicians spend their first year before further studies at university/music academies.
At Inderøy he also was a co-founder and administrator of the small, but well known jazz festival Soddjazz.
Ølnes har performed with the band Dingobats, African Pepperbirds, Decoy, Gibrish, Trondheim Jazz Orchestra and recent  BMX and BmXL.
Ølnes holds a PhD from Norwegian Academy of Music, with the dissertation From Small Signs to Great Form - Analysis of the musical interplay in free improvisation, using the tools of Aural Sonology. (2016)
From 2016-2020 Ølnes was Post doctor at the Jazz Department of NTNU-Trondheim. The theme of this research is an examination of methods for developing the improvised interaction in bands that work together over time.
Currently he is working as an associate professor in the Department of Arts and Cultural Studies, Inland Norway University of Applied Sciences.